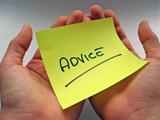 Whenever you embark on a real estate transaction, it is likely you will inherit advisors. Whether you are buying or selling, many people will offer their advice unsolicited. Some of this unsolicited advice will be sound, some will be well meaning and some may be completely ignorant of the facts.
Buying or selling real estate is usually the largest transaction that many will ever make. The misinformation and vested interest that is pumped into the marketplace makes it even trickier to tread a sage path. Identifying the right people to guide you is the key though.
One thing is for certain, you need to put advisors into two categories. Are the advisors that pass on their real estate wisdom well-meaning or are they competent professionals?
Well-meaning advisors will offer advice but they often don't have to live with the consequences of their advice. The well-meaning advisor can be a friend at work who "bought a bargain last year" or neighbour that says "you'd be crazy to sell at that price".
The well-meaning advisor won't be found for love nor money if they tell you to reject an offer that ultimately proves to be the best offer.
To enlist someone as an unpaid trusted advisor, you need to look for a track record of success from this person, not a fortunate one off transaction in the past. One swallow does not make a spring. An unpaid well-meaning advisor is either an asset or a liability, dependant purely on their experience and competence.
The more advisors you inherit, the more likely they are to conflict with each other and confuse your decision making process.
The competent professional will often point out issues, details or points of consideration that you may not have thought of. Through experience, competent professionals open your eyes and ears where naivety could have easily ruled the day.
Rarely is a decision slanted 100% one way and 0% the other. There are often risks and considerations regardless of what direction you decide upon. The trusted advisor is truly an asset to you, if they can put you in a position to act with all of the unemotional facts before you.