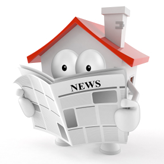 Once you have finally found a suitable home, you inherit a new challenge. What to offer the vendor?
The best way to enter a negotiation for a property purchase is to accept that there are 3 prices. Those 3 prices are good value, fair market price and expensive. By being conscious of the 3 prices for every property, you can allow them to act as your guide through negotiations.
Good Value – In recent times, not many homes have sold for what could be termed good value. At times, the market has been rising so quickly that expensive on the day of exchange is good value at settlement.
In a falling market, this works in reverse too. A purchase that seems good value when contracts are exchanged suddenly looks expensive when the buyer collects the keys at settlement.
Good value is what many buyers love to claim they bought – a bargain.
Good value is any property that sells for below market price.
The value that was left on the table may be due to a desperate vendor, a poorly run sales campaign, bad agent practices or a hidden feature that everyone missed (such as development potential), except for the buyer.
If you are aiming to purchase below market value, ensure that you don't buy a compromised/ flawed property thinking you have nabbed a bargain. This is more common than buyers actually buying a bargain.
Fair Market Price
Agents claim they got $200,000 over reserve and the buyers claimed they got a bargain. So what really happened?
It probably sold for fair market price. The majority of transactions occur at fair market price, with a 5% variance.
Buyers who are prepared to pay a fair market price will always end up securing a home, unless they are buying in a rapidly rising market.
Expensive
Intense buyer competition is what usually causes properties to sell above the market price.
Agents often claim to have beaten the market by so much when interviewed after an auction. The reality is they quoted below market price and sold for fair market price, creating an illusion of the sale being stronger than it really was. That's not to say that there have not been some outstanding results in recent times. But it takes a savvy market watcher to decipher agent spin and reality.